Hello
I am an award-winning contemporary artist.
My work is about the shapes and edges of things: objects, buildings, cities + words. I have a fascination with ordinary stuff marked by memory.
I love cities and since 2012 have been working on a big series of paintings made over Polaroids I've taken in places where I live, work and travel. They are about looking up at the sky through the gaps between buildings: a simple but compelling idea. It has resulted in hundreds of vivid images and is recognised as a "beautiful and accessible" and "highly innovative" series of work.
An experienced creative consultant, I also love working with building engineers, architects and urban designers on global projects.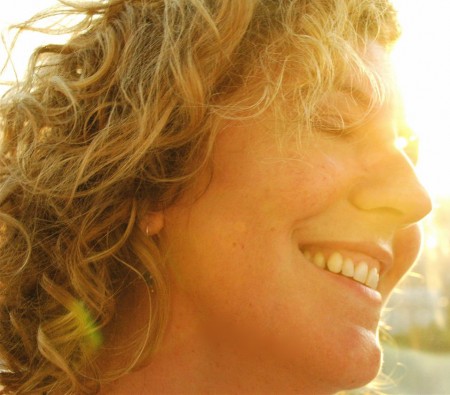 Artist's CV
Born England, 1968
BA (Hons) Fine Art – First Class – The University of Leeds, 1990
MA in Sculpture Studies – Distinction – The University of Leeds, 1991
Awards
Purchase Prize, Young Artists South East – Kent Art and Libraries
Light in Art – The Prudential
Research Award – The Henry Moore Sculpture Trust
Major Award – The British Council
The Passey Prize in Art – The University of Leeds
One Person Shows
2017 When did you last look up? – London Festival of Architecture
2017 Berlin City Skies – Laura Lea Art & Design, London
2015 Paint + Polaroids  – Window Gallery, Canary Wharf
2015 Words You Cannot Read – Wanstead Art Trail, London
2014 City Skies London – The Orange Tree, Wanstead
2005 Belongings – Toni Heath Gallery, London
2001 Fit and Proper – London Stock Exchange
2000 As Seen on TV – bbb contemporary art, London
1998 Vocabulary – Oliver J Benjamin, London
1995 Methodiz'd – Casson Gallery, Eastbourne
1993 Chairs & Stripes – Newlyn Gallery, Leeds
1992 Country Seat – Lotherton Hall, Aberford
Selected Group Shows
2017 The Other Art Fair – Victoria House, London
2016 The Other Art Fair – Victoria House, London
2016 Introducing – Roseberys Auction House, London
2015 The Other Art Fair – Old Truman Brewery, London
2010 Socle – High Street, Bow, London
2007 Torture Care – auction show, London
Annually since 2005 Secret – Royal College of Art< London
2005 IDEA/You are de-corator, London
2005 Artmix – Workplace Art, London
2004 The Makers – Soup Projects, London
2003 Pop Culture – Beatrice Royal Art Gallery, Southampton
2002 Size Matters – Stephen Lacey Gallery, London
2001 ARTFutures – Contemporary Art Society, London
Beyond the Studio
2018    Planned one-month residency, ProjectAbility, Glasgow
2011-14    Artist in ARUP, global residency for design/engineering firm
2010-17    Charity Trustee/Board Member of Acme Artists Studios Ltd
2009    In Discussion invited artist, Lee Campbell projects
2004-05    Chair of Matrix Chambers artworks committee
2002-03    Director's office assistant to Sir Nicholas Serota and Vicente Todolì, Tate Modern
2001    Organiser of Larnaca Works Open Studios, London
1999    Collaborated with Gillian Cargill on Reclining Artists photo project
1997    Land included in 1998 Women Artists Diary, Womens Press
1992-94    Austin Wright catalogue raisonné for Henry Moore Sculpture Trust, published by Lund Humphries
1992    Invited speaker at Association of Art Historians conference
Public Realm Art Consultancy with/for architects, developers and private clients
Visual Creativity training for engineers and other building design professionals
Founder of 'The Penguin Pool' creative events series for Arup in cities worldwide
Work in Collections
Kent Arts and Libraries
The British Institute of Human Rights
Various corporate collections, UK
Private collections in Australia, Austria, Canada, Germany, Hong Kong, Lithuania, the UK and USA
ps I used to be called Sarah Davenport. My degrees and awards were all gained under that name